I like Iron Man (GGGG)
I made a little doodle of Iron Man.
I'm not really a huge Iron Man fan, but I will admit that after working on this little piece I really like coloring with "his" yellow and red.
All done in photoshop cs with a wacom tablet.
HYPER BEAM!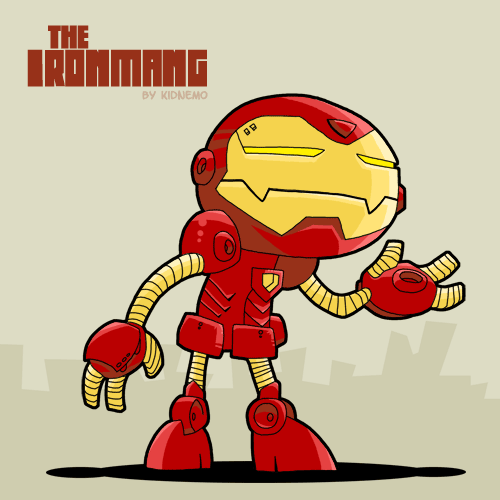 Labels: iron man art kidnemo